Palm Trees
YES!! DO YOU WANT TO KNOW MORE ABOUT THEM?
But find it difficult to get the exact palm tree info you're looking for?
Do you need plain explanations for growing or knowing about palm trees? Without so much technical and/or difficult to pronounce scientific terms? But sometimes they're indeed used (because palm trees have their specialized vocabulary)! Here instead, you'll find more easy-peasy explanations.
Or maybe you do know something about palms. You like seeing them, being around them & having them in your home. Or maybe you'd like to grow them, or are already growing one (or more!) on your property.
But still, there are all these questions or worries you might have! Like...
How should I plant a palm? Did I do it correctly? 

What can harm them? How do they successfully grow? 

What kind of money do I need to buy palms? Where's the best place to buy a suitable palm for where I live? What type of palm is suitable for where I live?
Yikes!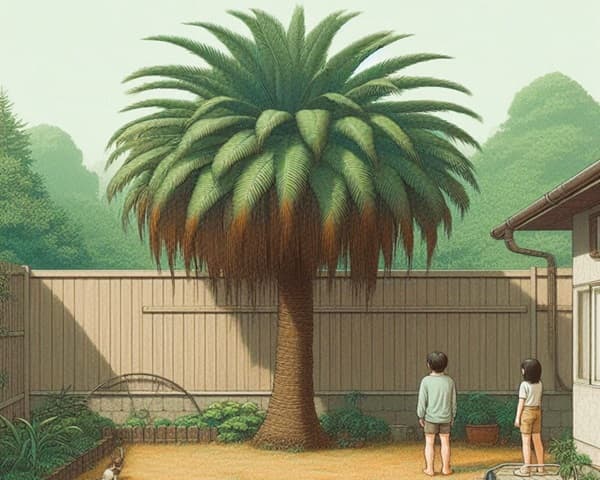 Are These Brown Leaves a Problem?
Don't Worry - These Palm Tree Details
Are All Fun to Learn
Let's Do Palm Tree Discovery Together
You're on our mind. For calming your concerns & worries. Without all the unexplained palm jargon. Even Giving You Direct Answers to your questions. We always do our best to help you with useful details.
You'll figure you're here, in the best place if...
You're even wondering if what you see is a problem! 😏
You love palm tree photography. Like a tropical beach at sunset.

You love visiting palmy places: like botanical gardens, groves, or places with tropical Zen.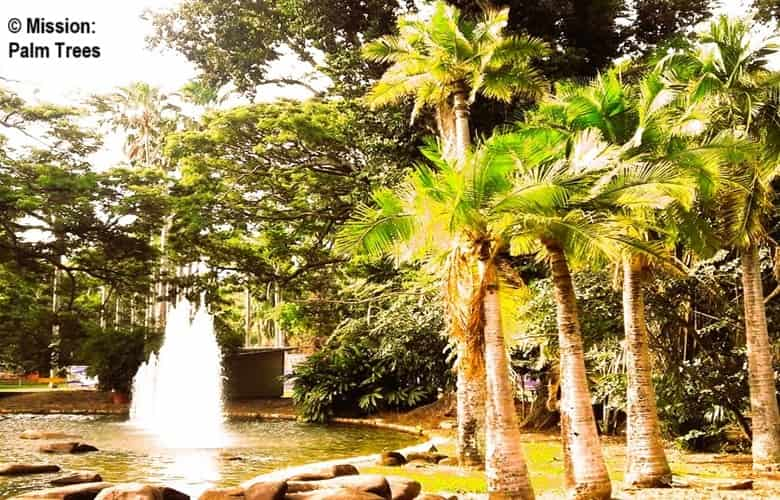 Palms Bring Even More Glory to Darwin Botanical Gardens in Australia
You like learning about unique palms you might not have heard of.

Your interest in palms is expanding. So you'd like to be able to know which palm you're looking at. But palm tree identification isn't easy.
It can make you feel overwhelmed sometimes. 

Yet so exciting when you can tell which palm you're seeing!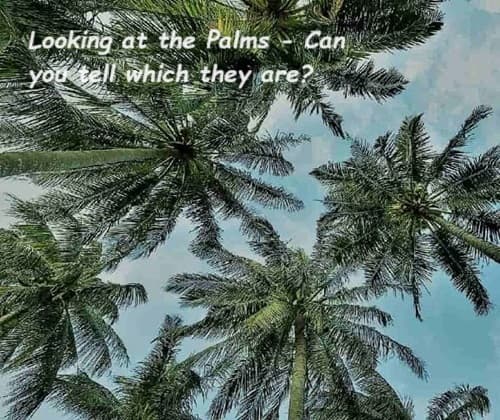 Yes! Look up & enjoy.
You like to be surrounded by palm themes in your home, or in your personal styling.

You just like learning more about tropical plants!
Here's What's at Mission: Palm Trees
And Where You Can Find It...
AT THESE FAST GRASP LINKS
Find something you might need, right now. Or Continue Down This Page for even More...
You'll Find More Palm Tree Stuff
Good to Know - Fun to Know - Need to Know
Are you just getting started with palm trees? Are you planning palms for your garden or yard? Do you know about planting the right palm in the right place?
Does our palm tree slogan:
 Not Only Radiant Plants - They're a Fun Lifestyle - ring a bell for you?
Choose one of these pages that interests you, or which could help you out.
We, at Mission: Palm Trees, Want to Know...
How Can We Help You Out
How can we best help you? Would you mind saying with a few words about your concerns, needs, and/or what you're looking for from us? Then please Let Us Know Here>
We Welcome Feedback at Mission: Palm trees
Get Exclusive Tips
From Our Palm Nation
Life Amid the Palms Monthly Memo
Access Your Free Gift Now!
See Our Newest Palm Tree Info
Dec 01, 23 02:04 PM

Different types of palm plants can be confusing. We help you sort them out. Helping to solve the palm identification problem!

Nov 28, 23 11:47 PM

Many types of indoor palms are suited for homes. Tropicalizing your surroundings, even thru cold winters. Added benefit is making clean O2, while eating up CO2.

Nov 28, 23 01:43 PM

Palm fronds meaning can be historic. And the significance is still there today. Plus we have our own Take On It! For Palm tips, fun and unique info.
---
More About Palm Trees On the Way!
What more will we have coming up? We always have others in the works...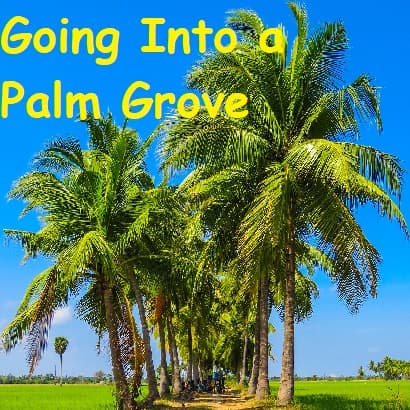 ON THE WAY:
Imagine the balmy aura you'll feel surrounded on all sides by soothing palms! Find Where You Can Experience That...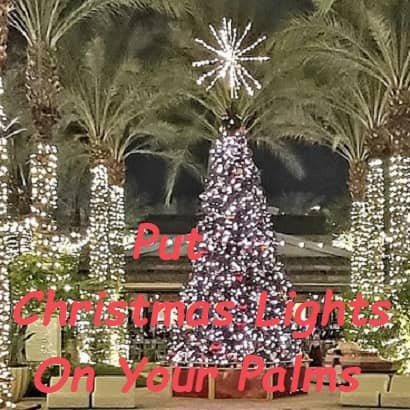 ON THE WAY:
Celebrate the holiday season with palm tree lights. Whether for Christmas, Hanukkah, Kwanza or another - it's a festive highlight!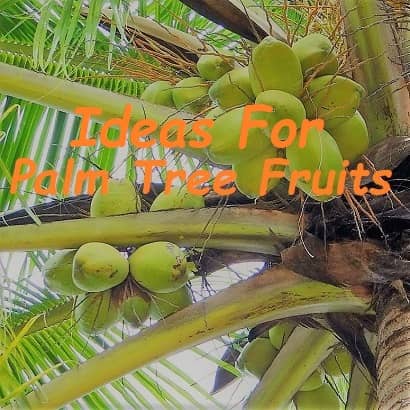 ON THE WAY:
What can you do with palm tree fruits? Yes, eat them! Still, here are other creative ideas, plus uniquely delish recipes for you to try out.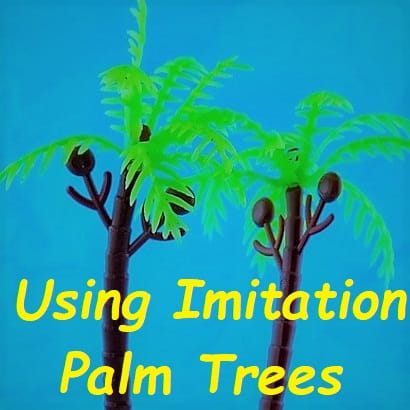 ON THE WAY:
Why would you need to use a fake palm tree? Sometimes an imitation is needed. See these ideas for crafts, parties & more.
Why Our Mission is Palm Trees
We're Karen & Bill. We live in Tucson Arizona. Here where we live, palm trees grow throughout our town. It gives our city a desert palmy ambience we like.
And we love being where, living where palm trees can grow. That's one reason why we chose Tucson as our home! (See Our Story>)
Palm trees are our passionate mission! We hope you're enjoying our fun-loving, easy-peasy take on knowing palms. That it's not only informative, but is also an entertaining adventure for everyone. That includes you!
We, ourselves, always want to know more! And there's so, so much to know about palm trees. So we're always learning, always researching. We want to be sure to get the latest, best and most helpful information to you here.
And we're always interested in making these pages user-friendly. It's about getting you what you want and/or need. Just let us know - go ahead and tell us. What do you need, what would you like to see here? How can we help you?
You can directly Message Us - and we'll get back to you pretty quickly.
Still not finding exactly what you're looking for? We have another help for that too! 
---
Our Takeaways for Palm Trees
Thanks for stopping by. Please bookmark our site and return regularly to see what's new! As there will always be more about palm trees for helping us all. An excellent way to keep in touch, plus unlock free premium info, is Coming Along With Us Here at our Palm Nation> 
Don't Miss Out!
---