Where to Buy Palm Trees
Where to buy palm trees is something you'll think about when making that fun purchase. You want your palm to begin its life happily. Just like when your kids came into the world, you want to know the origins were done right!
Your palm tree is an investment. Starting with buying palm trees from somewhere that knows palms just right...
Not Too Little - Doesn't really know anything about them!
Knows Too Much - Knows so much, their advice sounds like you're in an AP botany class!
Knows What's Just Right! - Talks to you in plain terms to help get your palm tree off to a great start. And then provides details for continued care in easy to follow steps.
We Have a Free Evaluation Checklist For You To Figure That Out!
Best to use some caution in your decision on where to buy palm trees! Know what's best for making that purchase. We have tips & ideas for you. To have a successful experience figuring out how to buy palm trees.
Thinking Which Palm Tree to Buy?
When beginning your search for where to buy palm trees, local plant nurseries are good sources for your start. They know your area, the typical weather your local climate.
Often they have expert resources for planting advice. Maybe even services that can plant them for you. And very important - can help you choose the palm tree to buy for a successful outcome.
WHICH PALM TREE TO BUY?

Yes, that's vital. Because there's much to think about first.
SEVERAL ISSUES...

Have you made a Landscaping Plan, evaluating how your palm tree will look when fully grown?
Do you have a specific budget? Rarer palm tree species, especially, are costly!
At the other end, wondering where to buy cheap palm trees?!
For the impatient, wanting to avoid palm growing pains? You might ask how much to buy a full grown palm tree? But lots harder on the budget!
What type of climate do you live in? Palm Trees Can Grow in many surprising places! 
Will that include your area? 
If so, what type of care will that palm need? Are you ready for that?
Where to Buy Palm Trees Near Me
Our main suggestion is to visit your local plant nurseries. It may be a good thing to look them up online first. Especially if you have several to choose from. Their website should answer certain questions, provide important details.
If they don't have a website, don't necessarily rule them out. Call them first to ask your questions. Or visit them to see how they interact with you. Especially when you ask them questions.
We have a checklist below to help you in prompting needed questions to ask.
Visit a Local Plant Nursery - So Many Plants to See!
Get Palmy Tips & Fun Stuff + free Gift
QUESTIONS TO ASK ABOUT A NURSERY
First you'd want to know if palms are regularly in stock? Does the nurseryowner ensure that happens?
When roaming their aisles: Do their plants look healthy?

If you don't want to plant the palm you buy, will they plant it for you?

Do they offer any warrantee or guarantee on their plants' outcome?
DOWNLOAD OUR FREE EVALUATION CHECKLIST
All ready for printing, to help you figure out which nurseries will be best for a successful palm tree purchase. Helping you rid those worries for the life of your palm tree investment.
Our Choices for Tucson...
INSTANCE
Many nurseries are throughout our city. Since it's a desert town, several focus strictly on cacti, agave, yuccas and succulents.
Others do that also. Because Native Palm Trees are in Deserts, they add in a few of those palms. Then many offer multiple types of other plants.
Many Tucson nurseries cater to people who love gardening. Who like caring for plants. Even the unusual. So, for those willing to put in the work & extra expense of palms that aren't native, they have offerings based on where Palm Trees Do Grow. Some will have (or get) those palm species.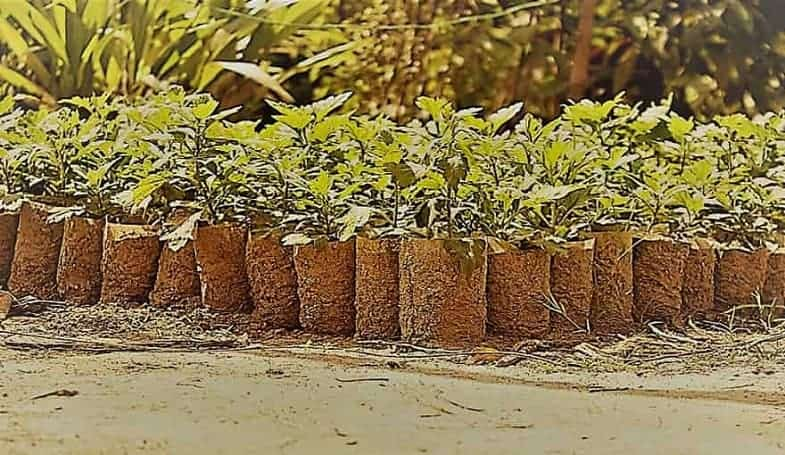 Lots of Plants! Your Palm Tree Will Be Ready for You at the Nursery of Your Choice!
In our desert city, there's not anywhere to buy palm trees in a Nursery that specializes in Tropical Plants.
Other choices are the "Big Box Stores." Those you're familiar with, where you can buy palms trees near you. Are they a good idea? We'll see what you think, compared to how we view it!
---
So Where Can You Buy a Palm Tree?
Let's evaluate where to buy palm trees, that aren't local nurseries. There may be reasons nurseries aren't available for you. Whatever that may be! It's personal to you, after all.
I know we ourselves contracted with a landscaping design firm. They arranged for our palm tree plantings. We requested our palm trees to buy and plant. But they acted as the "middle-man" for purchase.
That's just one example of why you might not choose a local nursery.
Another consideration you may have: how much does it cost to buy a palm tree? Because your budget is important! And that's only the first cost. There will be more afterwards.
Think of Palm Tree Care for your chosen plant. 

Or even when you will be Trimming Palm Trees, down the road.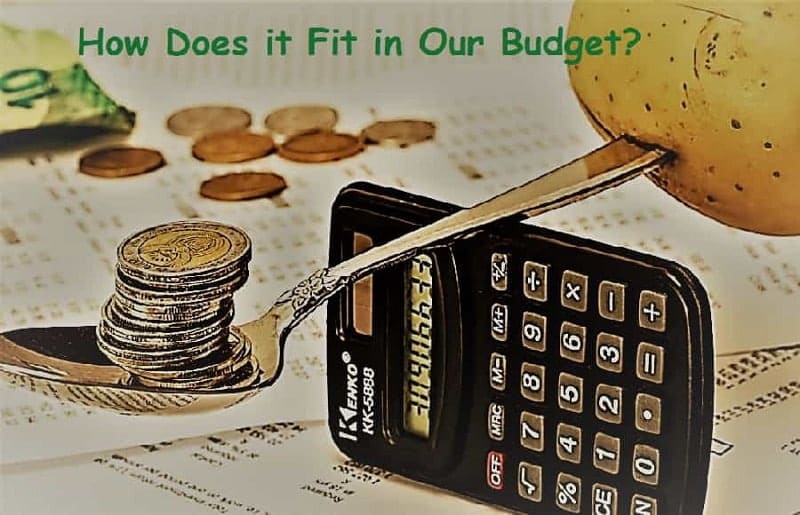 You'd Like to Balance Your Own Budget - Will a Palm Tree Fit in There?
So you might wonder where to buy cheap palm trees. Because they'll fit your budget. That's why you think: Big Box Stores!
Another point is the shipping. Will they ship for free? But also will shipping be harmful to the plant? Plus, not all facilities are authorized by all states to ship certain types of plants. State Departments of Agriculture may not authorize it. That's definitely true of palm trees.
For instance we can't get Windmill Palms shipped to us here in Arizona. From out of state.
The Plant Protection Act 2004, Subtitle A, Section 412 [U.S.C. 7712] authorizes the USDA to regulate plant shipping across state lines. To prevent spreading of plant pests, invasive species, noxious weeds, etc.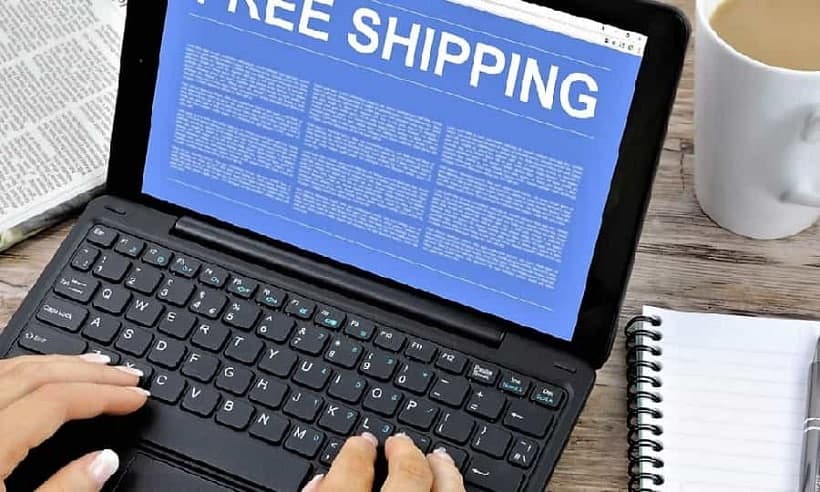 Is There Any Free Shipping to be Found With Big Box Stores or From Online Nurseries?
Can You Buy a Palm Tree at Big-Box Stores?
The basic answer is yes, you can buy a palm tree in Lowes, at Home Depot, or Walmart. Target doesn't carry live palms. Only Artificial Palm Varieties.
But is a Big Box Store palm tree purchase a good idea?
Let's review each of the Big Box Stores. When they're saying they're where to buy palm trees - is that a good thing or not!
Buy Palm Tree at Lowes
LOWES LAWN & GARDEN
Real palm trees, potted palms & artificial varieties all available here. Order online, or pick them up. Options depend on where you live, time of year & what you want.
They seem to generally have the largest palm selection when the timing's right.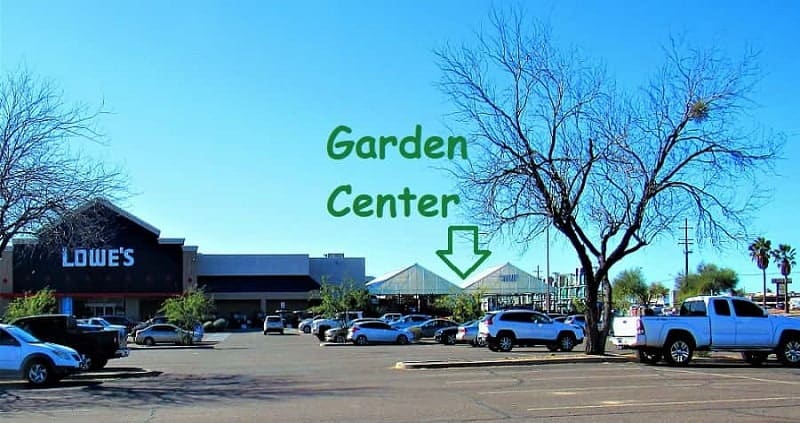 LOEWS UPSIDES:

Lower Prices. 
For instance can you pick up? 2 gallon Majesty Palm at $27. Others, shipped to you, cost around $17 to $112 +shipping.
They help you figure out your planting zone when at their Garden Center.
They take your through a process to find the right palm in their stock.
They even have an Easy Zone Finder - By Zip Code!
Their policy allows a palm tree replacement or refund within one year of purchase, with your receipt.
Free shipping is offered with your purchase over $45.
Downside: Weight or other rules may disqualify it.
Carry selections of indoor palm trees.
LOWES DOWNSIDES:
One year guarantee states "on select plants." Difficult to determine which in advance. Check when you're purchasing.
Upside: Yet that is one of the lengthier guarantees, if Palms are included!
Selection is limited compared to many nurseries.
Choice of delivery or pick-up limited by local factors.
---
Buy Palm Tree at The Home Depot
HOME DEPOT GARDEN CENTER
We've gone into their garden area a few times. Always seems like a wide range of plants for pick-up. Including several palm species.
UPSIDES:
Relatively large selection of palm trees, many for pick-up.
Good selection of potted indoor palms.
Some prices lower than nursery averages.
Downside:

But not all. Evaluate pricing vs. ease to obtain.
For choosing your palm they give comparisons for others
They have an overview on palm tree care. Plus available care manuals specific to some palms
Guarantee of one year, with receipt, for refund or replacement.
Possible Downside:

If your delivered palm arrives dead, don't miss notifying Customer Support within three days.
Order online for quick curbside pick-up at the local store.
HOME DEPOT DOWNSIDES:

You must know your hardiness zone.
Has ability to ask questions, but seems they're rarely answered.
Free shipping has some qualifications. Check product descriptions to see. 
Buy Palm Tree at Walmart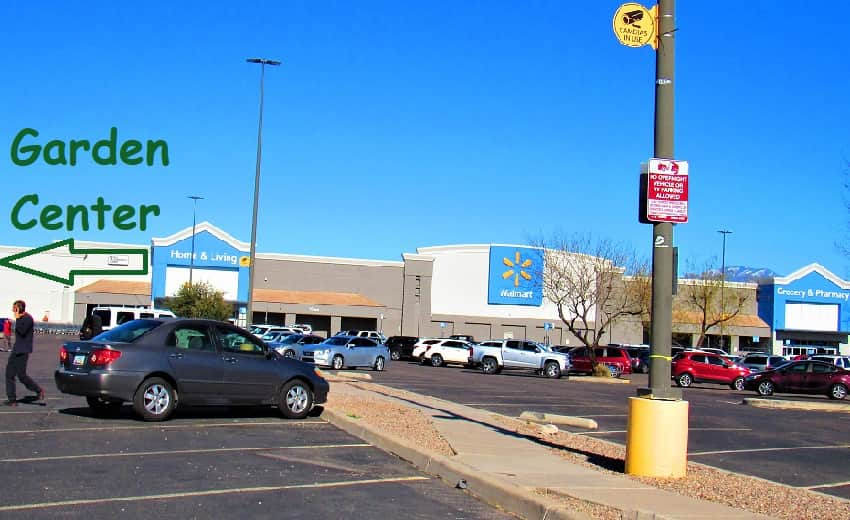 Find Walmart's Garden Center & See What You Think!
WALMART GARDEN CENTER
I know our local Walmart Garden space I've gone into have a small selection of desert plants, like cactus. I've seen a few palms on occasion.
WALMART UPSIDES:
You can choose plants by hardiness zones.
Palm-like plants available...
See the whole range of palms carried, by searching "live palm trees"
WALMART DOWNSIDES:
Takes longer to find a successful palm for your area.
Decent return policy. Two types, Walmart (90 days) & Walmart Marketplace (may be longer, possibly up to one year). Be sure to retain receipt, check which return policy applies.
You can add planting service to your order.
Mostly good prices with many indoor palms available.
Wide variety of Imitation Palm Trees with whole range of prices.
Downsides:

Pricing (Marketplace Sellers etc.)

Availability - & you can't tell about it in your area until you begin buying

Terms

Walmart price-matching

Pick-up/delivery/shipping
Where to Buy Palm Trees Online
Many make purchases on Amazon all the time. We sure do that!
That's one place to evaluate buying your palm tree online.
There are Plant Nurseries that allow online orders. Some even specialize in that type of purchasing.
Let's figure out if either of these options are good places for where to buy palm trees.
Buy Palm Tree Online at Amazon
FTC Disclosure: If purchasing something via a link/ad on this site, we may receive a small commission. There's no added cost to you. Thanks much for any orders! Details>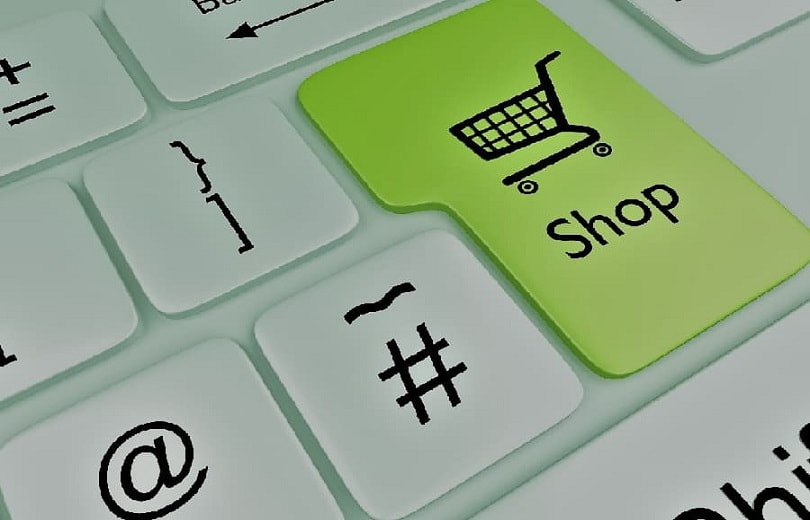 Shopping Online - Is That the Way to Go?
Amazon has many sellers available, including nurseries. What's the deal there?
UPSIDES:
Usually many reviews to get an idea of seller's reliability.
Many choices of sellers.
Offers palm-like plants as well. 
Choose A Palm Tree & immediately know if/when it's available, or even ships to your area.
Wide assortment of potted palms for Inside The Home & imitation palms.
Pretty fast delivery, anticipated date. Have Prime? Even better!
Discounts & coupons available.
Alternate offered: Online Shipping.
DOWNSIDES:

Guarantee/warrantee can vary, per provider. Possibly more difficult to locate.
Return policies can vary...
Amazon's is 30 days. You can't return a plant for exchange, but could get a refund.

If ordered from a 3rd-party seller, they've agreed to comply with Amazon return policies. But you might jump through "hoops."
Care advice can be spotty & sometimes sounds more like marketing spiel than good tips.
Buy Palm Tree Online From Nursery Shippers
Looking for where to buy palm trees from nurseries that ship? You'll find them in the United States. The UK also has nurseries that ship palms.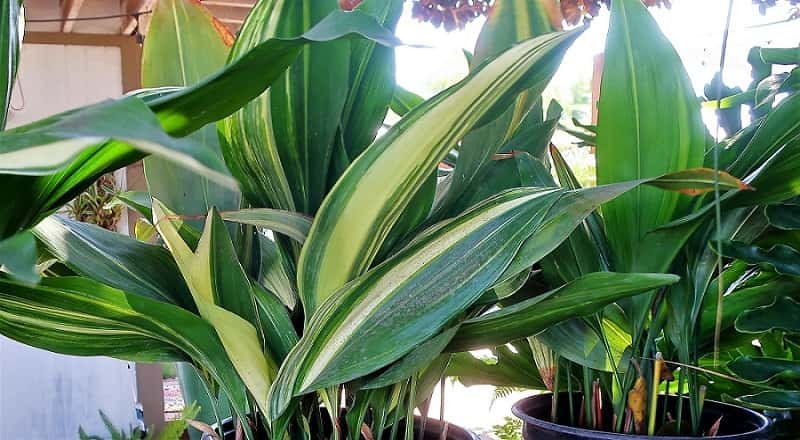 Plants are Set Into Potting Containers For Shipping
POSITIVE POINTS

Plants may arrive with a healthier glow! And as described. 
More palm tree options. Occasionally even rentals!
Some...
Are concerned with Palm Conservation & propagation - a very good thing! 

Specialize in drought and/or cold tolerant palm species. 

Add in various Tropical Plants.
Some offer 2-day shipping. But what's the cost? Worth it? Maybe!!
Many...
Local and/or family owned, for likely more personal service.
Grow their own, even from seeds. So have good quality control.
NEGATIVE POINTS
When looking online for where to buy palm trees, you'll find nurseries' shipping and/or return policies may not be as flexible as Big Box Stores or Amazon. 
They might give you less time for return. 

If you must return, they may charge a restocking fee.
If not very close to you, the palm may struggle in its packaging. Like having claustrophobia!! 😮
International shipping often isn't available. 
If it is, usually involves more costs/red-tape.
It's best to find one nearest you. So the palm won't be worn out from a long trip! Think how you feel when you're on a plane, or on the road for hours & hours! Yikes!!
Where to Buy Palm Trees From Online Nurseries
Preparation to Keep Plants Good for Shipping - Lots of Work to Do, to Get Them to You!
UNITED STATES SHIPPERS
Nurseries in Western States
Jungle Music Palms & Cycads, 450 Ocean View Ave., Encinitas, CA. 619-291-4605. Email: phil@junglemusic.net

Golden Gate Palms, 420 S.Third St., Richmond, CA. 925-325-PALM or info@goldengatepalms.com

Aloha Tropicals, Oceanside CA. On-site by appointment only. Call 760-631-2880. alohatropicals@gmail.com 

Hawaii: Floribunda Palms & Exotics, on the

Big Island of Hawaii

. 
Nurseries in Southern States

Tropical Plants of Florida, Tampa Bay area. Their generous requirement for free shipping: $27+ order. Email at: info@tropicalplantsofflorida.com

Jungle Plants: Your Online Nursery. Manage their ordering/shipping through Shopify. Nursery located in South Florida. More info email: Jungleplantsonline@gmail.com

Holloway's Nursery, Forest Hills LA. They ship to states "across the south." They do both wholesale & retail. Four species of palms ranging from $14-$120. Shipping separate. Details/ordering: 318-748-6803 or info@HollowaysNursery.com
Nurseries in Eastern States
Logee's Plants for Home & Garden, 141 North St. Danielson, CT. Contact: info@logees.com OR call Mon.-Fri., 9a-5p: 860-774-8038.

Plant Delights Nursery, 9241 Sauls Rd., Raleigh, NC. 919-772-4794 OR office@plantdelights.com

Fast Growing Trees, In Fort Mill, SC. They only sell/ship online. Free shipping for orders totaling $129/+! That's a rarity for online nurseries. 888-506-5078

Planting Tree, in NC. Another online only seller/shiooer. Free shipping here for $119+
Elsewhere in the US
Nature Hills, 2336 S.156th Circle, Omaha, NE. Shipping throughout U.S. Selection via their State Map for suitable plants. Or Search Palm Trees. 402-934-8116
UK SHIPPERS
The Palm Centre, Ham Central Nursery, Ham Street, Ham, Richmond Upon Thames. Email: sales@palmcentre.co.uk OR call +44 020 8255 6191.

Takeaways for Where to Buy Palm Trees
A professionally run local nursery is often your best bet for where to buy palms. We recommend this above all else.
Yet you could check into your local Big Box store, to find your best palm tree. Finally a place to go if you didn't have success with trying those listed here.
---