Free Email Palm Tree Exclusive Tips & More
When You Get Your Free Monthly

Life Amid the Palms
Memo
Straight to Your Inbox


With Your Exclusive Gift
You'll get your downloadable Free Gift of Appreciation (Only available to those on our Memo list!) And lots more palm stuff only for you. 😊
EZ Diagnostic Tool Kit for Palms
For The Most Common Outdoor Palm Nutrition Problems

We Gift You Our EZ Guide to Getting Started on Figuring Out a Palm Nutrition Problem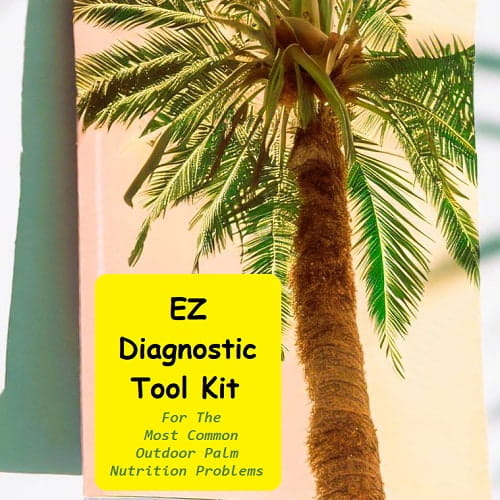 I heard you say,
"So what in the world is a "Life Amid the Palms" Memo?
Simply speaking, it's a regular free info E-Newsletter edition. Bringing you to an exclusive, deeper place amidst the palm world. We're the only Palm Tree newsletter that combines fun palm info with premium "Need to Know" details about palms in an easy to read format.
An exclusive Go-To Source for so many things helpful, interesting & fun about palm trees.
GET THE SCOOP!

In the memo, we give you extras that are not on our website. Like the survival story about a Distressed Palm in Tucson (where we live) which was attacked! Or getting a handle on weird palms.
You will be in a special place to get even more insider info on palms.
Anything from palm growing tips, special kinds of palms to fun myths & stories about palm trees. Yes - many types of palm scoops, and so much more. Arriving reliably to your inbox during the full second week of each month.
AND THERE'S EVEN MORE!

Yes, even though it's a monthly, there's more advantages!
Special editions are intermittently released. Bringing you exclusives. Like special free gifts & bonus content only for those on our list. 
Palm Tips, Exclusives, (+ Freebies!) Fun & More at: LIFE AMID THE PALMS
We'll send free advance notices of...
An important palm event we hear about

New palm tree discoveries

Finding out something else you've got to know about quickly.
We'll get these important "Need to Know" details to you between your monthly memo send-outs. So you'll get info that no one else tells you, up-front.

You'll also get occasional quick notice of new Mission: Palm Trees information. New website articles that we feel are important & shouldn't be missed. You'll get that in advance of others who are on our website only as visitors!

What Others Say About
Our Free Email Palm Tree Memos
From Marek Bron of Indie Traveller
"Such an informative page! Nice read."
From Susan Dugdale of Write Out Loud
"Good story with great graphics!"
Palm Growing Tips, Premium Exclusives (+ Freebies!) Fun & More at: LIFE AMID THE PALMS
You'll always stay informed about...

Palms that are endangered or even extinct
Uncommon palms that are quite interesting to know
Detailed, researched info to help you figure out what may be wrong (so important!) with your own palm...
Sometimes with downloadable tool kits, checklists, cheat-sheets or Ebooks. Free only for those with us, by getting your Memo!
WANT THE PALMY BEST? WE HELP...
If You Grow your own palms, you want them to be healthy, happy & fun for you to care for & look at! We'll help you to feel confident in doing that.
If You Live in palm-growing climates, or love to visit those places, you'll probably try to identify palms you see! We'll help you at figuring those IDs.
If You Enjoy touring Botanical Gardens where palms grow. You're likely wanting to know more about the palms you're looking at! We'll help you become fulfilled doing that.
If You Appreciate palm plant humor, palm quotes, or wild palm tree stories - fiction & nonfiction. Are you fun-loving? You want to see some? Having a palmy laugh or getting that palmy vibe. We can get you those!
How Will This Help You?
The information we share with you is sourced from varied places. Depending on its purpose, you'll be delighted that our info is valid, fun, helpful, scientifically retrieved, and/or authentically researched. As retired educators, we're always interested in making sure our memo has good information.
So we plan our Life Amid the Palms memo to give you the ease of all-around, leading palmy understandings - as we always say about Palms:
Not Only Radiant Plants - They're a Fun Lifestyle!
Dive Into the Palm Tree Depths: By Getting Premium Tips, Exclusives, (+ Freebies!) Fun & More at: LIFE AMID THE PALMS
Please come with us, staying in our Palm Tree Loop at Life Amid the Palms! We don't want you to miss out on all we prepare for you. To have your own best palm tree lifestyle!
Best wishes to you...
P.S. Share the love: Give your friends a palmy treat! Send your palm tree loving friends this page - so they'll be together with you & in on the fun.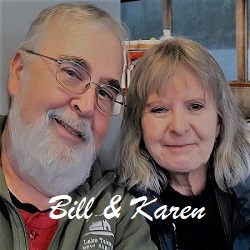 Thank You So Much
For Inquiring!
P.S. No Worries for You!
We only ask for needed info to send you our memo: your email & 1st name. Those details are only given to the company that sends our emails out for us. And NO further. 
It goes without saying that we will never, never give or sell your information to anyone else. We adhere to protections by the European General Data Protection law & by the California Consumer Privacy Act. Our aim is only & always to keep you in the best palm tree loop.
Your privacy is important to us! See our Privacy Policy. And remember, if our memo doesn't suit your needs going further, you may easily unsubscribe at any time. There is a link for that in each memo we send you.
---