October 2023 Bonus Memo
Los Angeles Palm Trees
Hi,
We hope you're doing well.
Here's a mid-way (approx.) Bonus Memo, that also includes a Thank You Gift for continuing with us on our Life Amid the Palms list. Don't miss it!
And you won't, if you're sure to read the full...
Love Story in the Autumn of Palm Life!
Read Your Bonus Memo at Life Amid the Palms>
ABOUT OUR BONUS MEMO...
Throughout the City of Los Angeles, a population of palm trees weave a tale of this city. Sky-touching, swaying, and symbolizing tropic-like destinations. In LA, these iconic palms suggest a metropolitan oasis.
Historically, these many tall palms in Los Angeles were planted for the summer Olympics in 1932.
Some live up to an impressive 100 to 150 years old. These palms have captivated fans worldwide. But recently they're presenting problems. Be sure to see how the problems are leading to changes. Yet there's also optimism!
And in Our Full Memo, you'll Have
Access to Your Bonus Thank You Gift.
For the Full Bonus Memo & to Find Your Gift...
Click Here: for Life Amid the Palms Bonus Memo
Please enjoy it!
- To ask us anything, give us suggestions on future Memo Topics, or give feedback there are two ways you can use.
1) You can reply to this newsletter - Just Hit Reply - and we'll receive the details you're sending.
2) Or you can Use Our Contact Form With that form method, we'll see your input the fastest.
Best wishes all,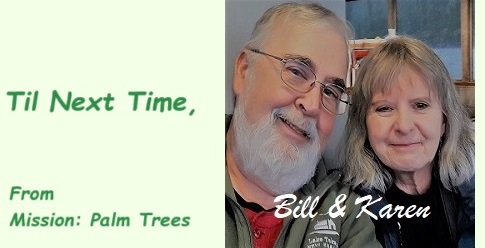 See Much More from Mission: Palm Trees
We have more ways to look into all kinds of things related to Palm Trees. Here are a few...

√ - Remember our index page. Outlining every page in Mission: Palm Trees with Our Site Map . √ - To see our latest postings, why not check out Our Palm Trees Blog.
---